We are at the start of the 2022 season of supermoto.
Last year's Swedish Championship winner, Hampus Gustafson, has started the season by running two World Championship rounds. The World Cup is, obviously, a completely different level than the Swedish Championship. Hampus' first race did not go as Hampus himself had wanted but he still came home with his first World Cup point. Race two was a bit better and he was able to add nine new World Cup points to the table and currently has ten World Cup points. When Hampus started running the German series, he had to struggle, but that made him develop a lot during his years that he ran that series. We think that we will see Hampus learn from the opposition in the World Cup and then climb up the leaderboards.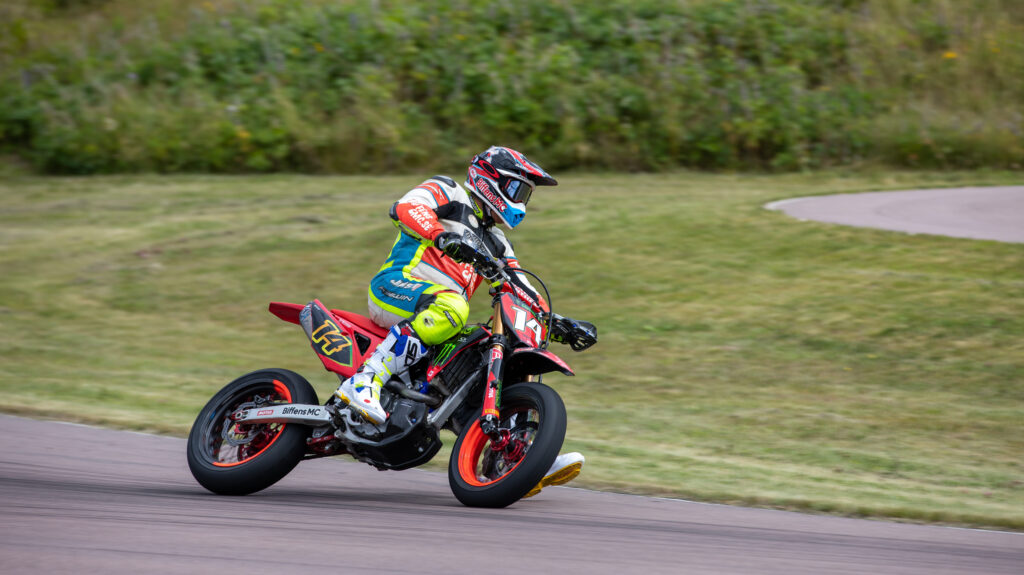 Thomas Gillisson, who finished third last year just one point behind Fredrik Eriksson, will be riding in the Spanish Championships this year. He will be participating in races that do not clash with Spanish rounds. The first round in Spanish went very well for Thomas and he won his class. We can probably expect a speed increase from him for this season.Last year we had some really good fights between Fredrik, Thomas, Lukas Karlsson, Kevin Röttger and Daniel Christensen. Lukas, who is not registered for the race at Tuvängen, already hinted last year that there was a risk that he would not be riding this year. Which is a shame as he has quite some talent to ride a bike, but he wasn´t quite on the right material last year. Kevin has been training a lot of MX during the spring and we saw him put laps on Tuvängen's track a few weeks ago together with Thomas. They looked even in training so it will be interesting to see who will be at the front and if anyone will be able to challenge Hampus for the title this year.One thing we're really looking forward to is this year's joker. Sondre Haaverstad who will visit the Swedish Championship series and run the races that do not clash with the Spanish championship. Sondre has been missing from the SM series in recent years but he has stayed active by competing down in Spain. So we'll see what he can do in this year's series.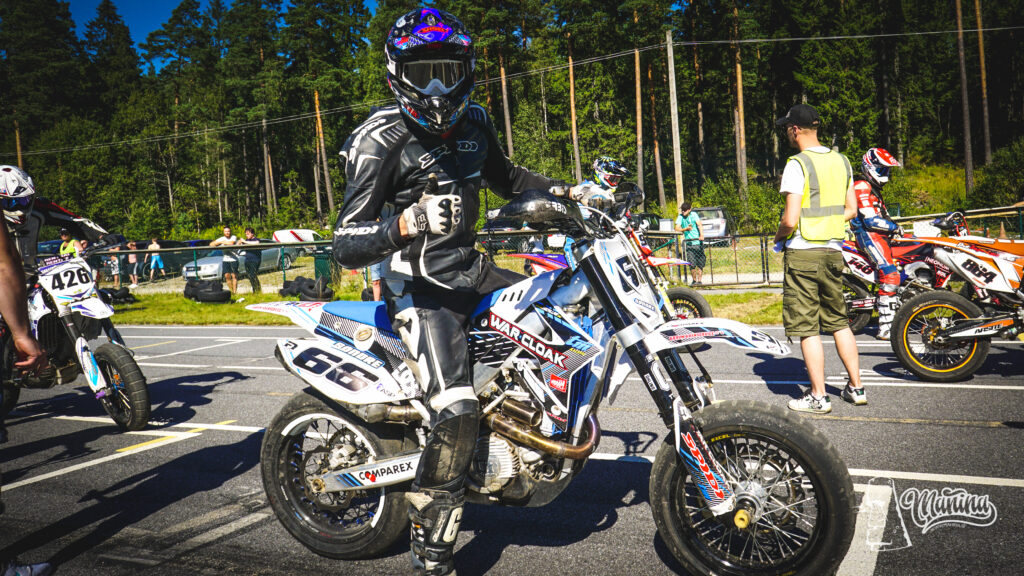 In the support/entry class, open, right now it looks to be a very thin starting field. Last year's winner, Mikael Karlsson, is not registered and does not seem to be riding this year. The second man, Martin Dahlén Ekwall, has been upgraded to the Elite class but not yet registered for the first round. Henrik Karlsson, who took third place in the overall standings, is also not registered. Fredrik Skarpsjö, who finished fourth in the total, has also been classified and will ride in the Elit class. We keep our fingers crossed that the class is built up by sunshine riders so that they will arrive at the next race when the sun will be shining.